Tivat, a charming coastal town located in Montenegro, offers a exciting activities and attractions for tourists to enjoy. From scenic hikes to historic-natural landmarks, Tivat has something for everyone.
Tivat is sure to capture your heart with its natural beauty and rich history. So let's dive in and discover the top things to do in Tivat.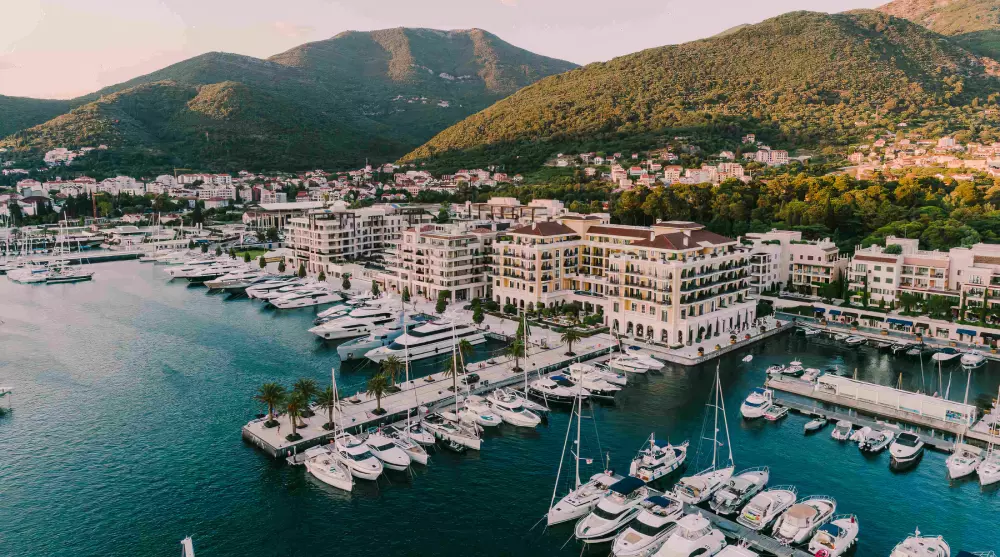 Visit the Porto Montenegro luxury yacht marina​
This marina is a popular attraction in Tivat and is home to a number of high-end shops, restaurants, and other amenities.
I have nothing to say, the first thing every visitor should do is take a nice walk and take a coffee-dinner break. 
Gokii says: When you first arrive in Tivat, take a leisurely stroll and then find a place that appeals to you, where you can sit back, unwind, and relax.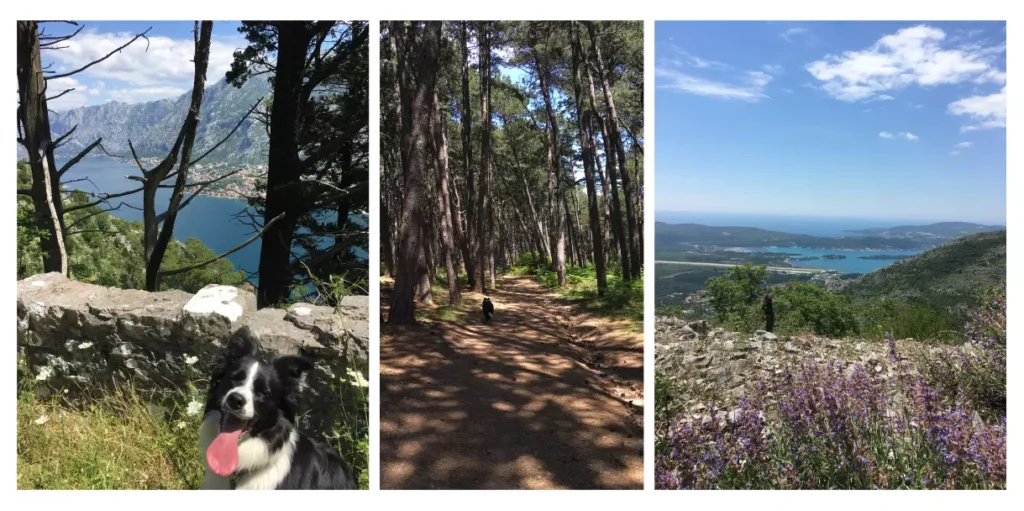 Go hiking in the nearby mountains
Hiking in the nearby mountains of Tivat and Kotor (Vrmac) is a must-do activity for nature lovers.
The trails offer breathtaking views, clean air and a day filled with exercise. Hiking trails cater to all levels and provide access to beautiful beaches and coves.
The area can be visited almost year-round. (as the weather permits)
(Perhaps I can also join your climb with Alpha.)
Please remember to take your trash with you to preserve and keep the nature clean during your hike.
Gokii tips: In Tivat, the weather forecasts may not always be entirely accurate. It is not uncommon for them to predict rain the next day, but it might only last for an hour in the morning, followed by sunny weather for the rest of the day. Therefore, I recommend checking the hourly weather updates and paying attention to the wind forecast to get a more accurate picture.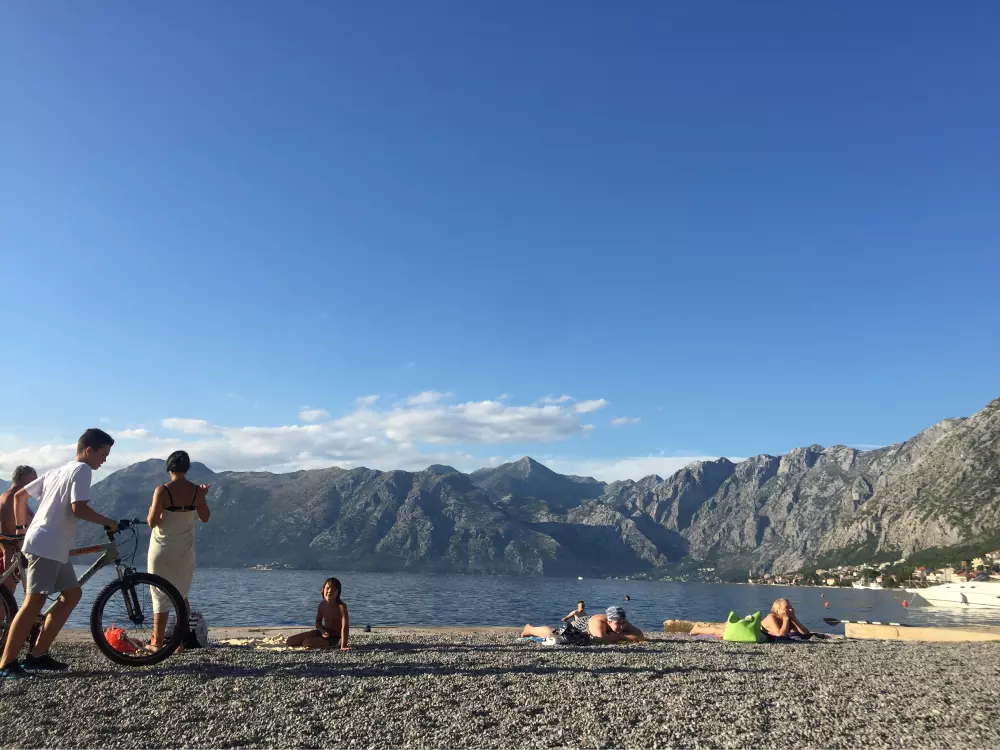 Cycling around Tivat Kotor Bay
Cycling around Tivat and Kotor Bay is an incredible way to explore the stunning scenery of Montenegro.
The route takes you along the bay's coastline, offering breathtaking views of the mountains and crystal-clear waters.
You can cycle at your own pace and stop at charming villages and towns along the way. With several cycling tour operators available, you can choose a guided tour that best suits your skill level and interests.
Don't forget to charge your phone or camera to capture the picturesque landscape.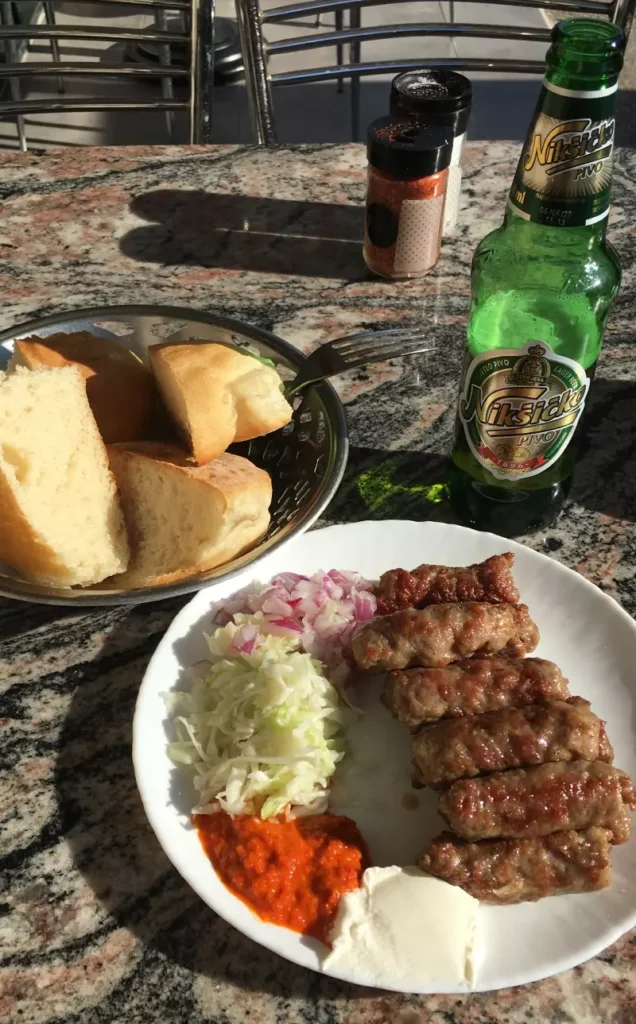 Try local food and wine or Ćevapi and pivo
Tivat is home to a number of restaurants and cafes serving local foods and drinks, which are worth trying while in the area.
Gokii says:
Here are some places where you can find the best answer: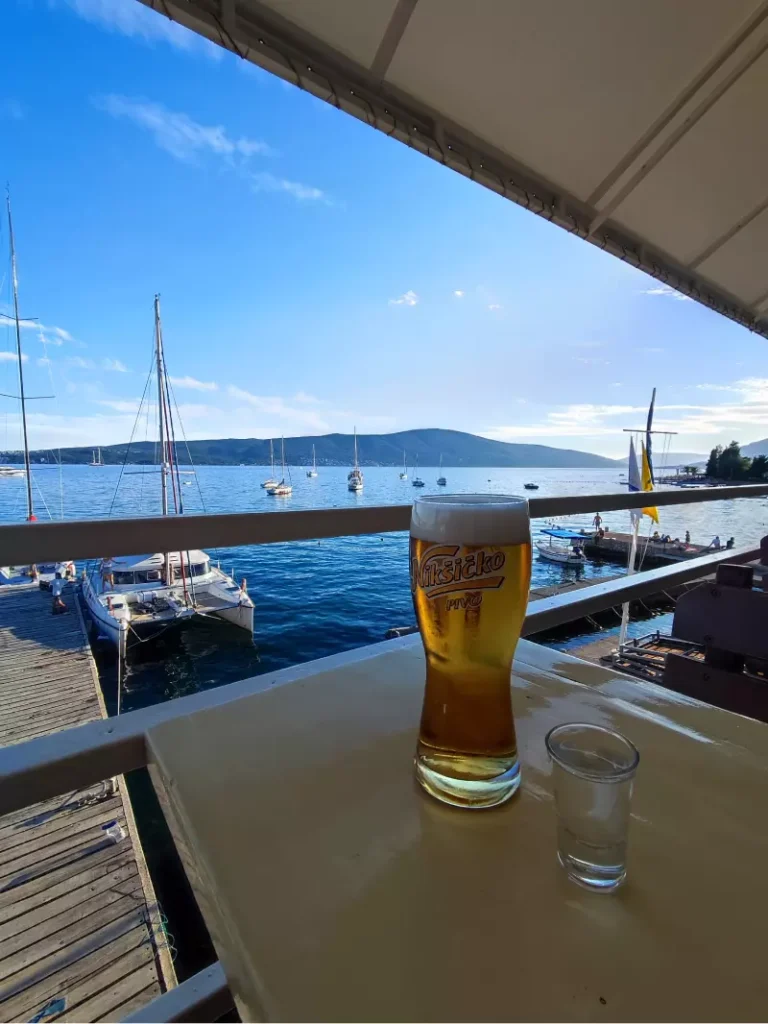 Sunset drink at Local Bar
Makes you feel like you're in the 90's.
Gokii says: The local pub in the picture is a place where I find myself during my free hours. It's my hidden gem, so I'm sharing it discreetly here. You can try searching for it online, or you can message me from somewhere, and then I can tell you the details 🙂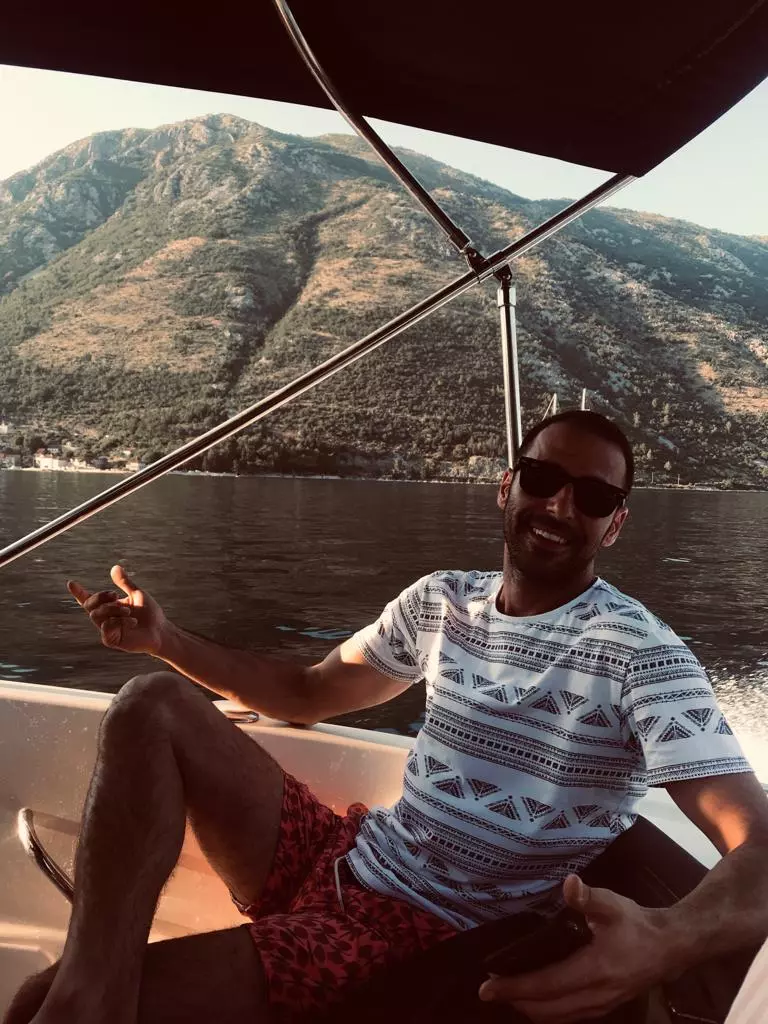 Take a boat tour in Kotor Bay, Perast and Blue Cave
A 3-hour tour will be enough for you. My recommendation:
Blue Cave,
Our Lady of the Rocks,
Kotor Bay cruise,
Submarine tunnel,
Swimming at Mirista
I recommend you deal with reliable agents. If you need professional assistance
contact with me.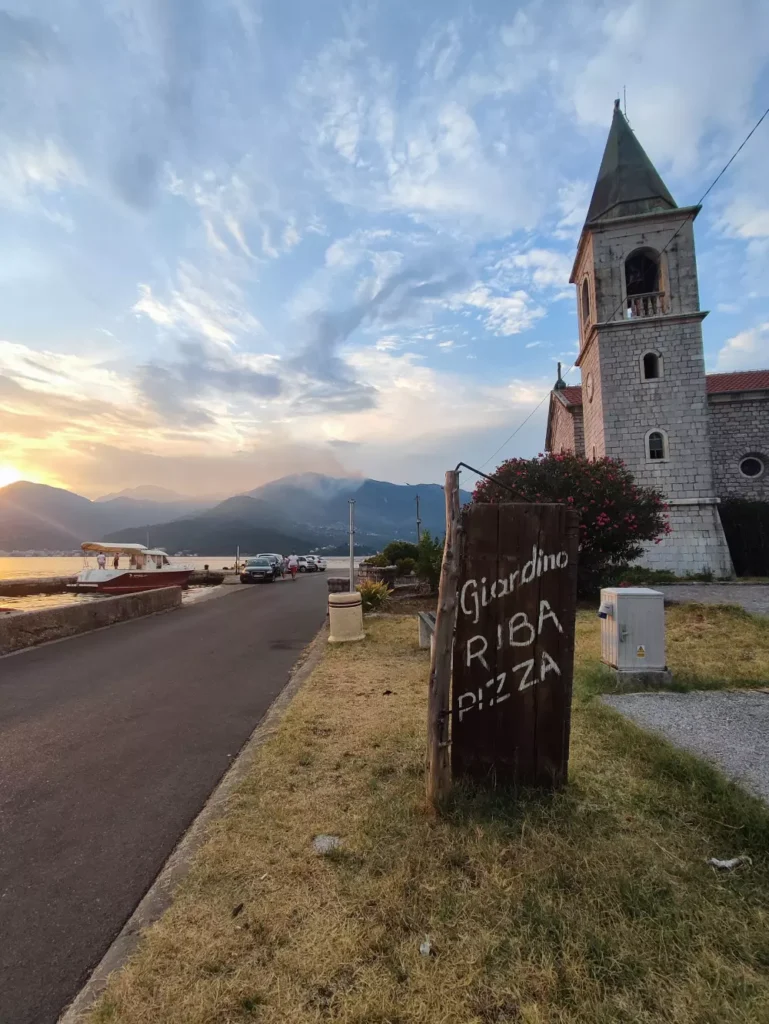 Inspirational Walk in Tivat with Gokhan
As an expat living in Tivat since 2018, I enjoy welcoming visitors to this beautiful town and strolling along the beach with them. If you're planning a trip to Tivat, I would be happy to help you plan your itinerary if we connect at the beginning of your vacation.
I can help plan your days if we do it at the beginning of your vacation,
I can also offer insights into Tivat's development, expat life, real estate, and local businesses (check out our property management services website),
If you own property in Tivat or are considering purchasing real estate here, I am happy to share my knowledge and data of property management.
Moreover, as an expert in digital marketing, I can help support the growth of your business. Whether you're starting a new venture or looking to expand your current business, I can offer guidance on digital marketing strategies that will help you reach your goals.
Feel free to reach out to me if you have any questions or would like to learn more about my services.